Mexico City Office

A.M. Best América Latina, S.A. de C.V.
Av. Paseo de la Reforma 412, Piso 23
Col. Juárez, Alcadía Cuauhtémoc,
C.P. 06600, México, Cuidad de México
Phone: +52 55 1102 2720
Office Hours: Monday - Thursday 9:00 AM to 6:30 PM, Friday 9:00 AM to 3:00 PM CST/CDT
Email this office
---
Business focus
AM Best Rating Services
Services include:
---
AM Best in Mexico City
Opening an office in Mexico City in 2014 was a logical move in AM Best's global expansion. By that time, AM Best had been rating companies in Mexico, Panama, Costa Rica, the Dominican Republic and Brazil for a number of years, so a brick-and-mortar presence in Latin America made strategic sense. AM Best's Mexico City Office is located on the historic Avenida Paseo de la Reforma.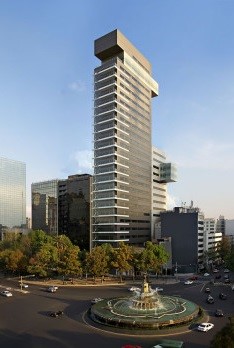 ---
Mexico City: On the Road to History
Mexico City is the capital and largest city in Mexico. Known as "the City of the Palaces," it has more than 100 museums, including the Palacio de Bellas Artes and the Frida Kahlo Museum. AM Best's Mexico City office is located on the Avenida Paseo de la Reforma, a thoroughfare with historical landmarks such as the Angel of Independence and Chapultepec Castle.