Singapore Office

A.M. Best Asia-Pacific (Singapore) Pte. Ltd
6 Battery Road
#39-04
Singapore 049909
Phone: +65 6303 5000

Office Hours: Monday - Thursday 9:00 AM to 6:00 PM SGT, Friday 9:00 AM to 5:00 PM SGT
Email this office
---
Business focus
AM Best Rating Services
Services include:
---
AM Best in Singapore
AM Best's connection with the Asia-Pacific region began in 1991 when the company invited officials from the People's Republic of China to visit the Oldwick Headquarters. A few years later, representatives from the research-consulting branch of Japan's largest brokerage firm visited to discuss the rating system and capital adequacy model. Soon, insurers from China, Hong Kong, Singapore and Korea began requesting ratings from AM Best, and an office in Hong Kong was established in 1999. To continue serving a growing client base in Southeast Asia, Australia and New Zealand, AM Best established its Singapore office in 2015 in the heart of the city's financial district.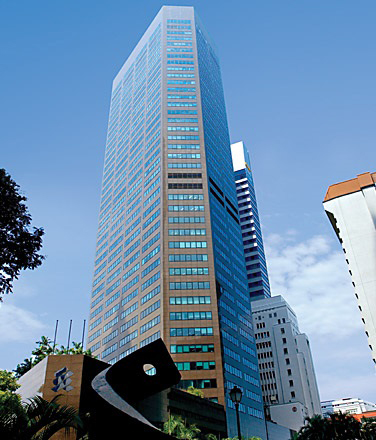 ---
Singapore: A Roaring Start to a Successful Future
Originally a small settlement called "Temasek," the city-state of Singapore's current name is derived from the Sanskrit words for "lion" ("simha") and "city" ("pūra"). Today, Singapore is one of the world's most prosperous countries with a per capita GDP equal to that of the leading nations of Western Europe. AM Best's Singapore office is in the city's financial district, next to the Bank of China and within close distance of landmarks such as the Merlion statue.